To all you amazing cabin crew out their check out these bespoke shoe bags made for cabin crew by Flutter My Designs. They also design Tote bags, Jute bags and Laundry bags.
Purchase a cabin crew shoe bag for £15 and a laundry bag for £18 and you will get them both for £30!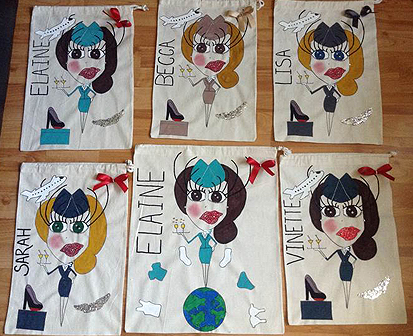 Check out their Facebook page: www.facebook.com/FlutterMyDesigns and their Twitter page: www.twitter.com/FlutterMyDesign where you can find out about their bags and bespoke designs.